Andrew Toth/Getty Images for WSJ. Magazine 2017 Innovator Awards
She's legally blonde, beautiful and bold and those are just some of the reasons why we love Reese Witherspoon.
The Big Little Lies star turns 43 years old today and therefore we're in the celebratory mood. For decades now we've been fans of the blonde beauty and that's why we're all-in on this birthday celebration.
Whether its being a badass in business with her Hello Sunshine media brand or her Draper James clothing line, or she's slaying on screen with films like Sweet Home Alabama, Wild or Legally Blonde, Witherspoon is one of Hollywood's favorite darlings.
What makes her even cuter and more lovable is that fact that she's a super mom. She has three children, is all about making the holidays perfect and somehow mixes her southern roots into her California lifestyle and we're not worthy of all of her awesomeness.
While we love all of her relationships with each of her kids, its her bond with eldest child and only daughter Ava Phillippe that we can't get enough of.
Together these two set style goals and make us wish we could spend every day with our moms trying to be even a little bit as cool and fun as this mother-daughter duo.
They are basically the Lorelai and Rory Gilmore of the real world and we are major fans of everything they do. Their best trait? The fact that they look like twins all the time!
Phillippe is her mom's mini me in looks, style and size and it's too darn cute. Together these two make little black dresses look like stylish gowns, prove that blondes do have more fun and make us want to twin with our mama ASAP.
In honor of Witherspoon's birthday, we've rounded up the cutest snaps of her and her daughter twinning. Trust us, these will make you do a serious double take.
Happy birthday, Reese. We love you, your fierceness and of course the fact that you can still do the bend and snap with ease!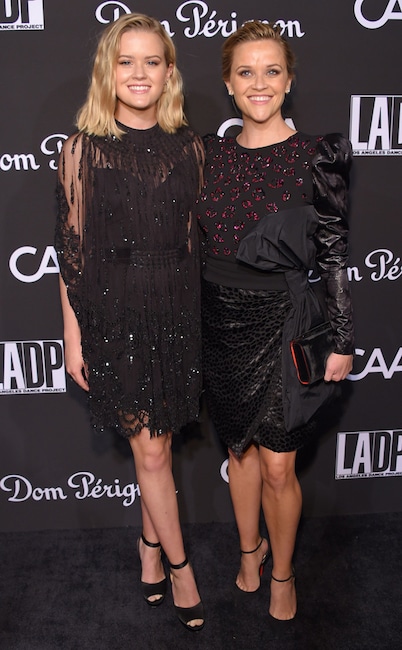 LISA O'CONNOR/AFP/Getty Images
Twinning
In October 2018, Reese Witherspoon and daughter Ava Phillippe stepped out at a gala in sexy little black dresses and they were totally twinning.
Presley Ann/Patrick McMullan via Getty Images
Premiere Partners
Clearly, Phillippe inherited her mom's killer, blonde locks and power stance.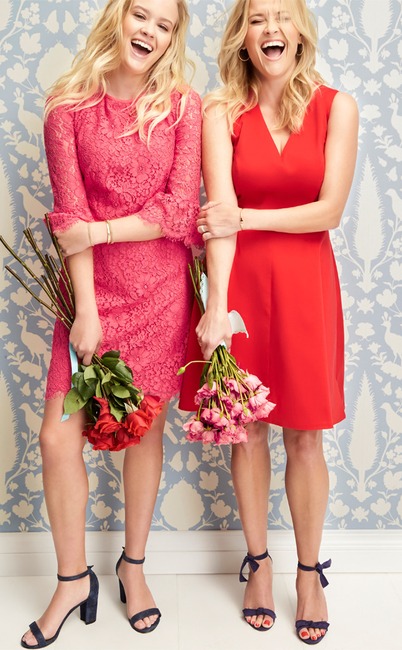 Courtesy Draper James
Smiling Style
Witherspoon enlisted her daughter for Draper James' spring collection in 2018 and if her goal was to make us do a double take it definitely worked.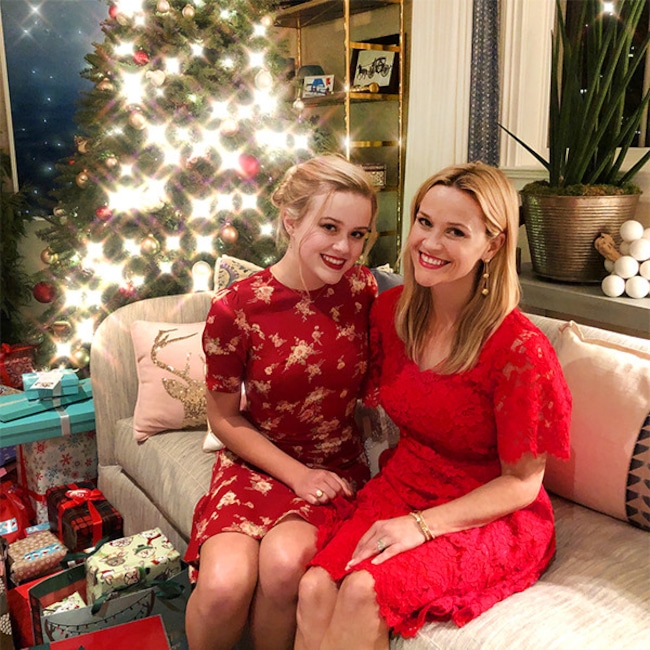 Instagram
Christmas Cuties
As the duo celebrated Christmas in 2017 they looked cheerful in red.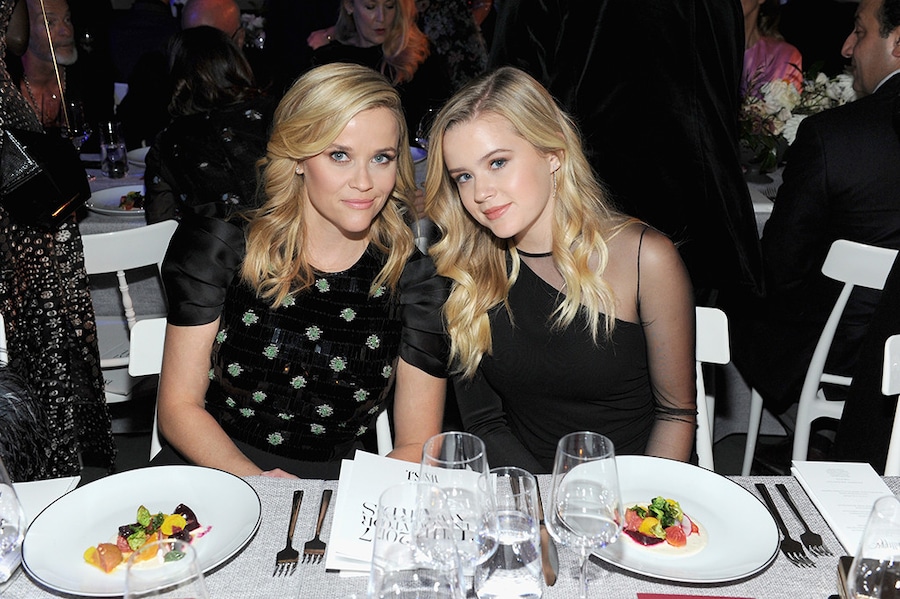 Craig Barritt/Getty Images for WSJ. Magazine 2017 Innovator Awards
Blondes in Black
We know it's hard, but if you look closely these two look related. Oh wait, that's not right…they look like identical twins!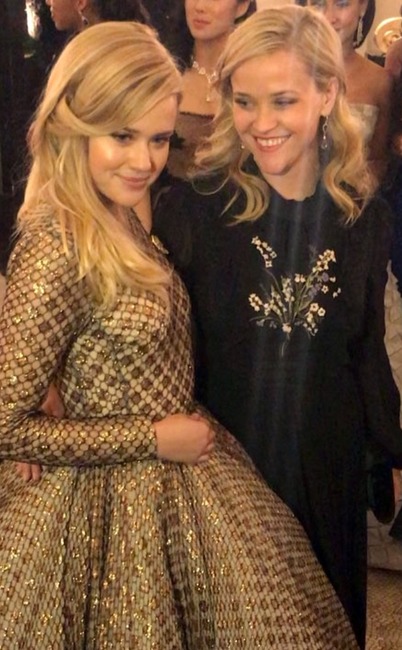 Bruno Astuto/Instagram
Belles of the Ball
There isn't anything sweeter than seeing Witherspoon beam with pride over one of her children.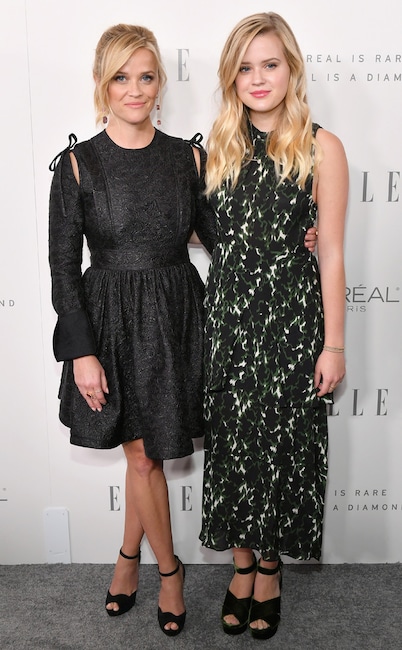 Neilson Barnard/Getty Images for ELLE
Little Black Heels
In October 2017, the pair posed for photos in similar, but different ensembles. Notice the wavy locks, peep-toed heels and signature natural makeup looks both ladies rocked.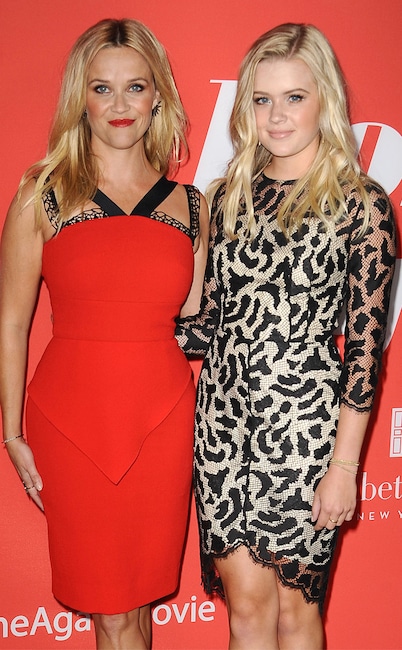 Jason LaVeris/FilmMagic
Red Carpet Ready
If it weren't for the Oscar winner's red lipstick, it would be quite the challenge telling these two apart.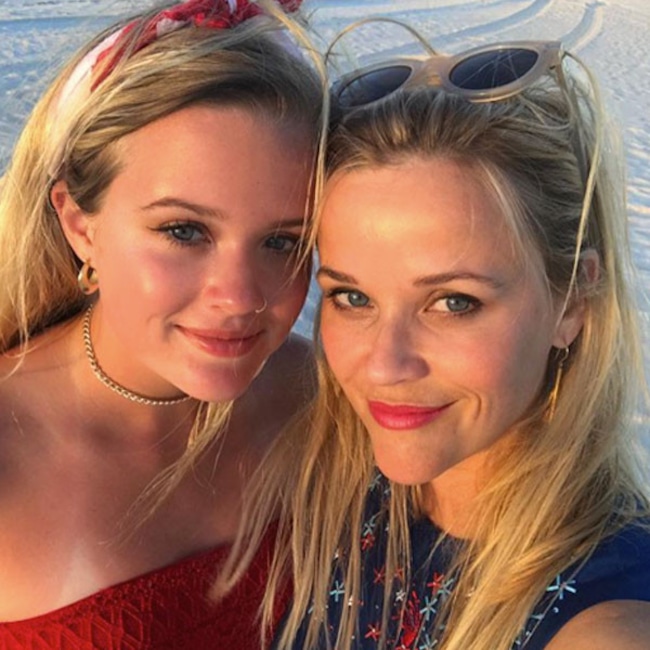 Instagram
Smirking Sisters
It's clear Phillippe inherited her mama's signature grin.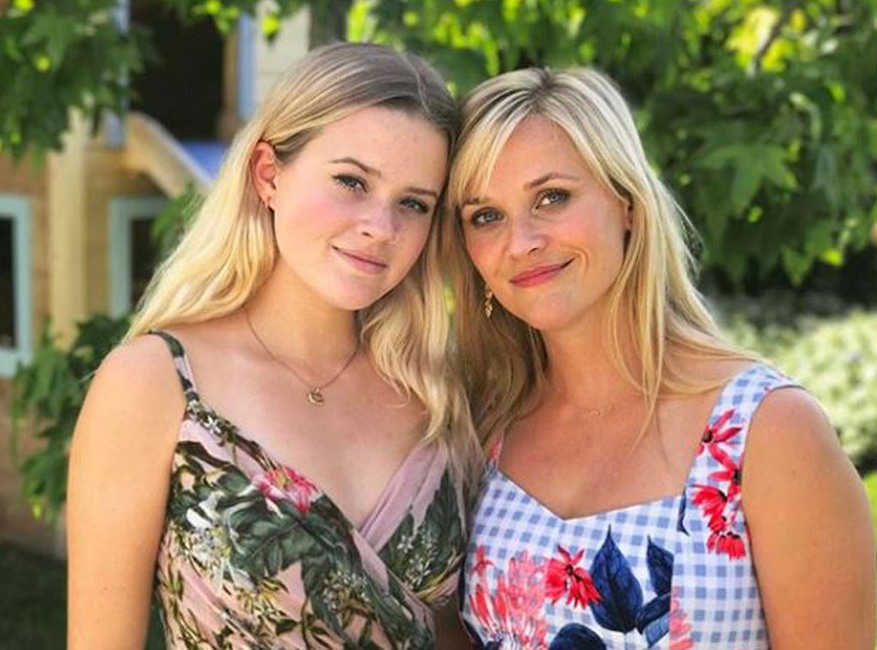 Instagram
Flower Power
Another day, another sweet mother-daughter snap of the actress and her lookalike daughter.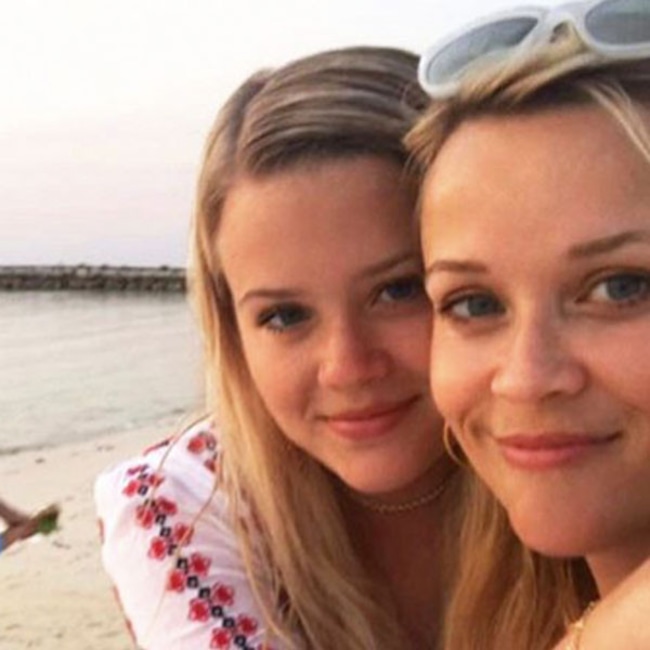 Instagram
Doing a Double Take
Yup, some genetic wizardy was definitely involved here.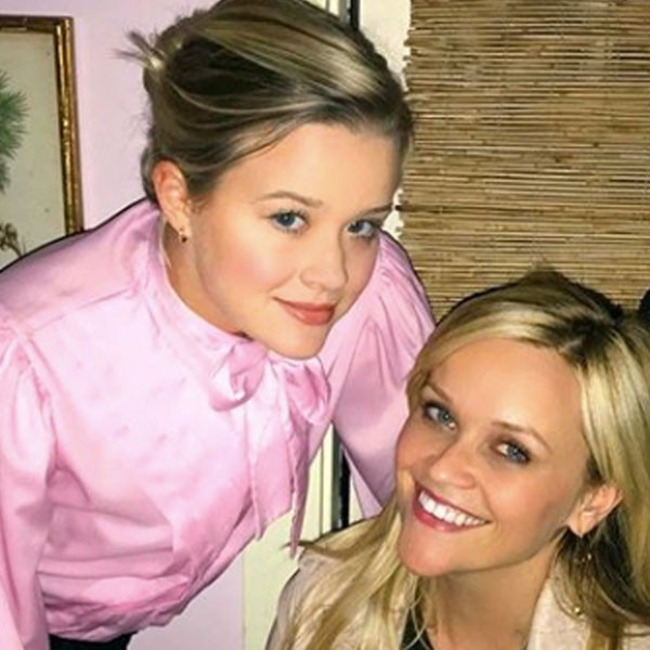 Instagram
All in the Family
There's no question these two are related, but Phillippe also looks a lot like her dad, Ryan Phillippe, here.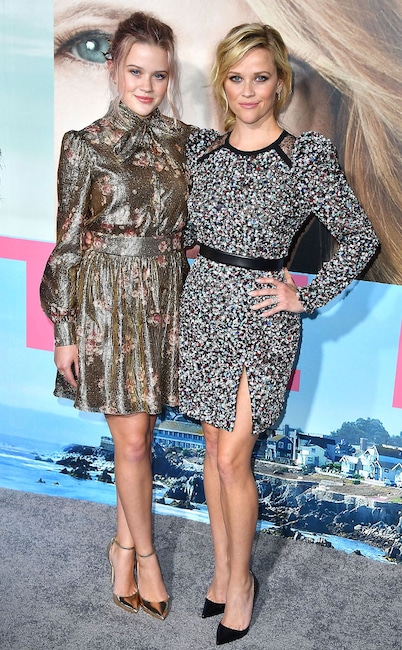 Steve Granitz/WireImage
Posing on Point
This mother-daughter duo resemble each other down to their shoe choice.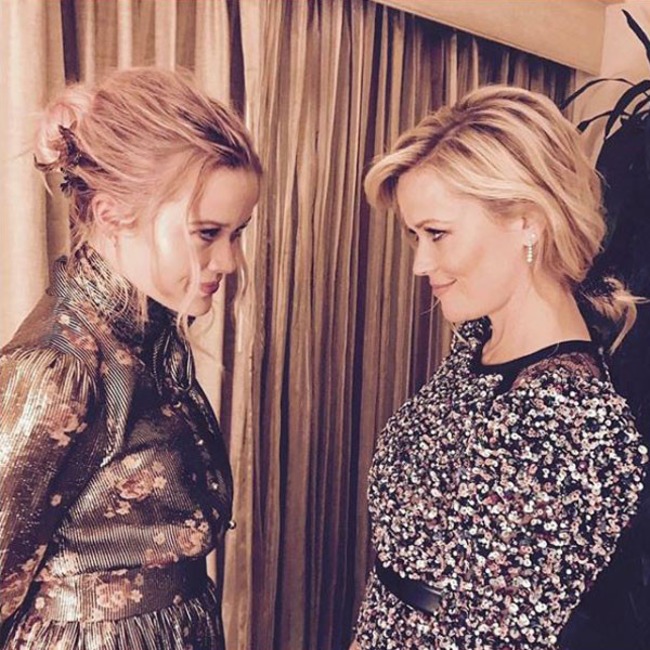 Instagram
Mirror Images
Even their side profiles match!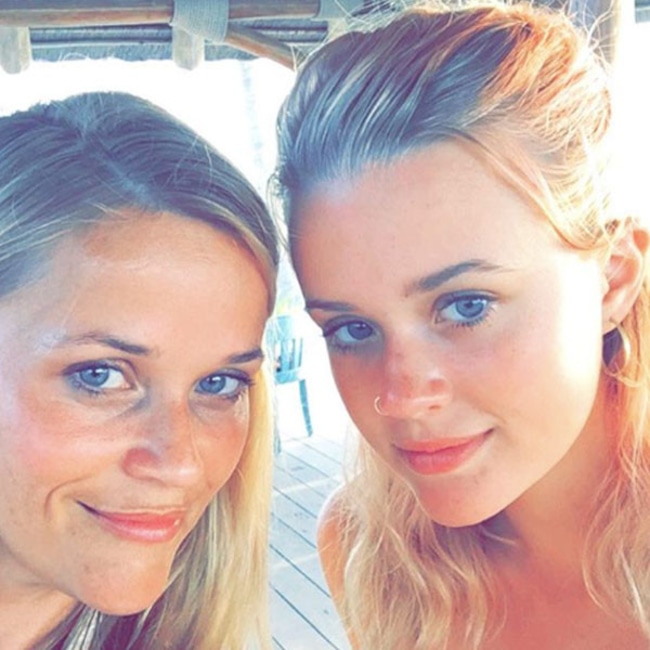 Instagram
Bronzed Beauties
Makeup free and fabulous is something both of these ladies are on a regular basis.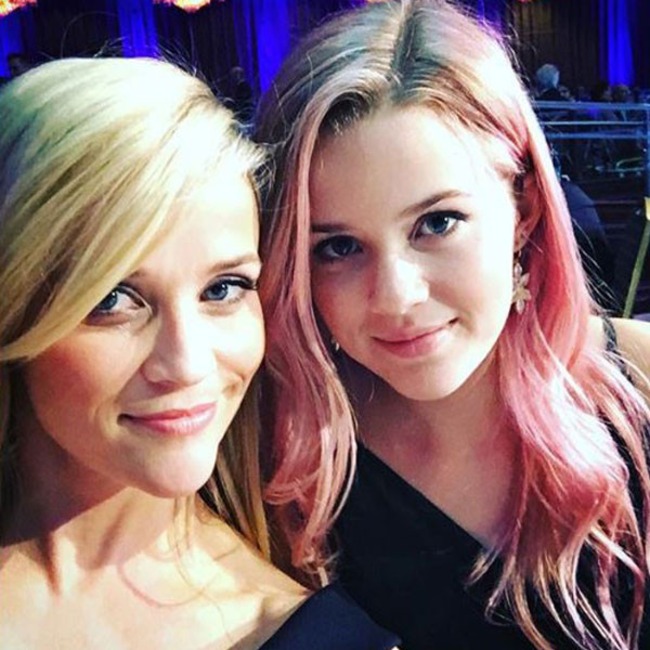 Instagram
Girls' Night
In October 2015, Witherspoon and Phillippe had a fun girls' night and proved once again that they are birds of a feather.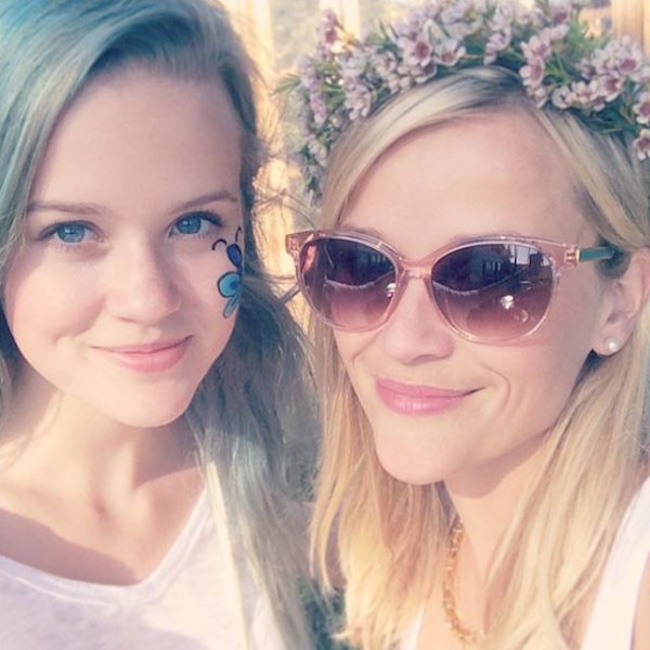 Instagram
Pastel Pals
Everything about this Mother's Day post makes us happy.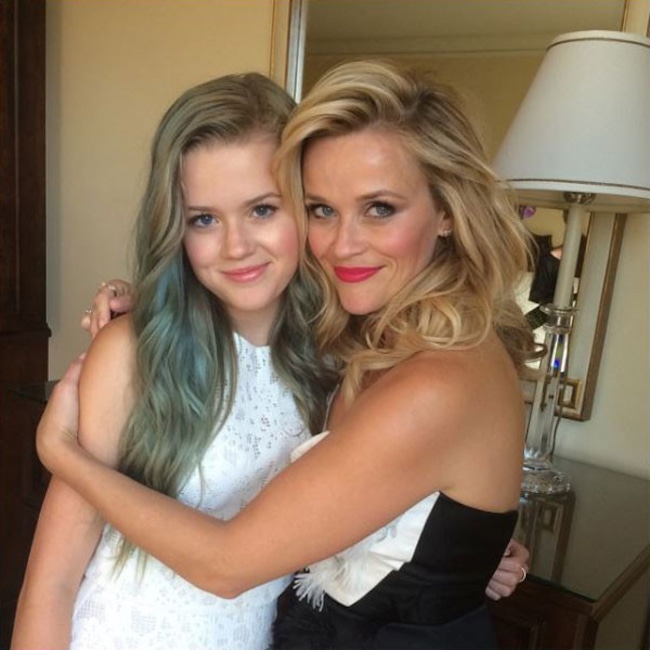 Instagram
Ride or Die
If you've ever wanted to see Witherspoon with blue locks then look no further!
Instagram
Mamma & Me
Is it just us, or are we looking at two baby Reeses here?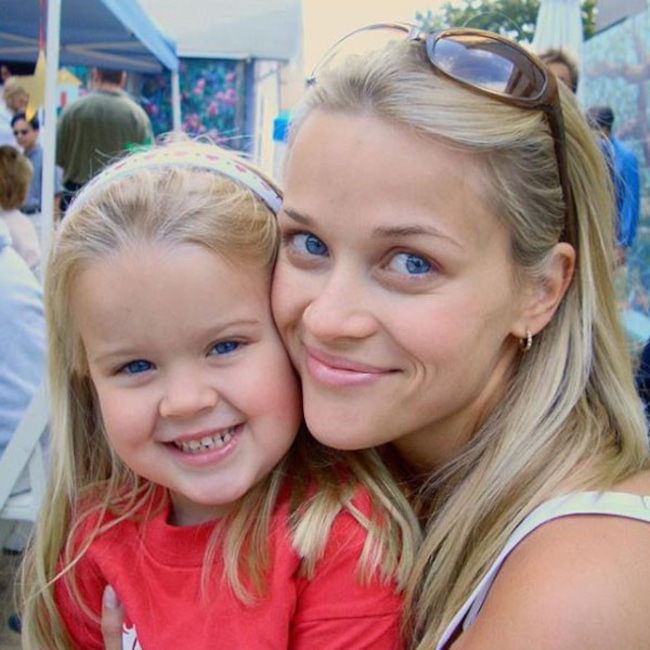 Instagram
Mommy's Girl
From their piercing blue eyes to their platinum blonde locks, it was clear from day one that Phillippe was her mom's mini me.