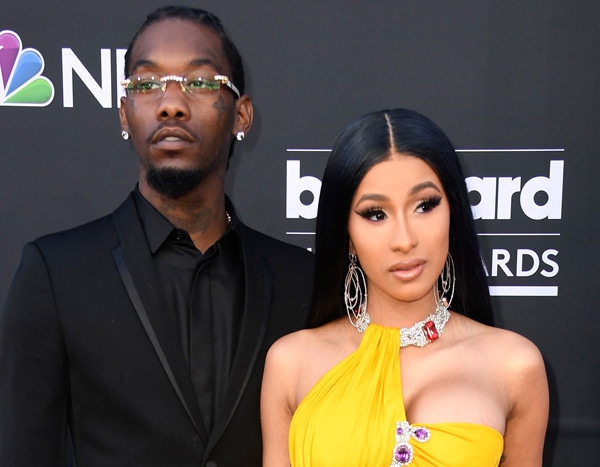 Now that's a happy child!
Cardi B posted on her Instagram page on Sunday, her first Mother's Day as a mom, a video showing her family's small holiday celebration at home.
She embraces her husband Offset and turns the phone's camera on their 10-month-old daughter Kulture Kiari Cephus, the "Money" rapper's first child. The little girl squeals with joy as she toddles along in a dress while holding onto the seat of a couch and clutching what appears to be an iPhone.
Cardi then jumped right into Mommy mode, telling the child, off-camera at that time, "Take that out ya mouth."
Cardi gets emotional as she thanked her husband Offset for his Mother's Day gifts, two Hermès Birkin handbags.
"I'm not saying I got the best husband ever, but I really got the best husband ever," she said."Thank you Babe, I love you."
Offset had also gotten Cardi a few Hermès Birkin handbags for Christmas, as well as many other lavish gifts.
In April, Cardi told E! News she hopes she gets "a cute gift for Mother's Day."
"I'm a good mom," she said. "I'm good at a lot of things. The best job is a mom. I'm really good at being a mom."
Kulture, she said, "is so fun" and "cool."
"I love her, she's like my little best friend," she said. "She just makes the gloomiest days like sunshine. I love it. It's is slice of heaven."